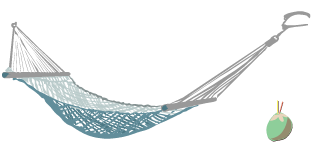 Welcome to my grog…I mean blog. Arggghhhh!!! Yoho yoho A pirate's life for me….
Florida Girl
07.19.2011
As the Miami Herald so eloquently put it on Sunday I will always be a Florida girl.
If you haven't had the chance you can peep the article here:
One of the things I spoke about which didn't make the article is the totally rad guitar pick I helped design for Margaritaville.
Rhythm for Reason is a program launched a couple years back selling cool special collector edition guitar picks from which all of the proceeds go to charity.
Series 3 it's been my turn and we've created a super dope pick for all the A1A style setters and Florida lovers alike.
Check it out here:
All of the proceeds from the sale of this pick are going to FLORIDA based charities of my choosing.
Its been my pleasure to be a part of giving back to the State that I adore and cherish with all my heart, not to mention combining two of the things I love most music and the Sunshine State!
Here is a little piece I wrote about the picks and my love for the homeland.
"No matter where in the world I end up I have always considered Florida my home. My father raised me with a wonderful appreciation for all of the beauty and history that this amazing state has to offer. The waters, the people, the music and the wildlife have been a constant inspiration in my life. From the panhandle to the keys there are so many wonderful sights and characters that make Florida such an amazing place to both live and visit. That's why I hope you buy this guitar pick. The proceeds of the sales will go to Florida based charities that are making a difference to maintain a community and environment that will continue to inspire generations to come. Whether it's a pine or a palm tree, a gator or a manatee, the back woods or somewhere sandy there is always an adventure to be had in the Sunshine State. So go ahead, become a Floridian at heart. I promise it's a whole lot of fun! See you somewhere on A1A…"
So pretty please with mango on top…be cool and do cool…pick up some picks man!!!

And get that @A1Astyle!
Back