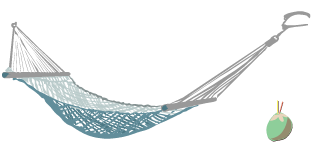 Welcome to my grog…I mean blog. Arggghhhh!!! Yoho yoho A pirate's life for me….
The Voice Project
07.20.2011
Last night in NYC I had a the pleasure of attending a benefit for The Voice Project an amazing charity and peace movement that is so inspirational I hope you will help spread the word. My amazing friends Anna and Chris are two of the beautiful minds behind this organization and all the wonderful work they are doing to bring peace to Northern Uganda. The Voice Project was first brought to my attention funnily enough not by either of them but by a music lover who was showing me a killer video of the band Dawes covering an Edward Sharp and the Magnetic Zeros tune. It was through the music that I was lead to the message. And that is the whole goal…pretty amazing. In their own words this is what the Voice Project is all about:
"A peace movement is an incredible thing, people coming together, mobilizing like an army, and in this case armed not with guns but with songs and something more powerful than any bullet; compassion, the strength of human will, and determination.
For over two decades war has ravaged Northern Uganda. It is Africa's longest running conflict and it has spread to Southern Sudan and Eastern Congo. Joseph Kony's LRA has made abducting children and forcing them to fight his chief weapon of war, even making them kill their friends and family members. Many abductees and former soldiers escape but hide in the bush, afraid to return home because of reprisals for the atrocities they were forced to commit.
The women of Northern Uganda - widows, rape survivors, and former abductees have been banding together in groups to support each other and those orphaned by the war and diseases so prevalent in the IDP (Internally Displaced Persons) camps. And they are singing songs. The lyrics let the former soldiers know that they are forgiven and that they should come home. The songs are passed by radio and word of mouth out into the bush, as far as the Sudan and DR Congo. And it's working. Former LRA are returning and for the first time 24 years the region has a chance at real peace.
The Voice Project is an attempt to support these incredible women and the peace movement in Uganda, and an effort to see how far a voice can carry.
How it Works….
-Artists do the cover chain episodes to spread the word (one covers another and so on)
-We put the videos up at our site
-We use money from donations, sponsors and advertisers to support programs on the ground, which aid in the peace, reconciliation and rebuilding efforts.
Check out the programs page to learn more about how The Voice Project is making a difference on the ground, and join us as a link in this incredible chain that the women have started by helping to spread the word or donating to the cause. Music and word of mouth can change this world, these incredible women have shown us that. Pass it on."
The Voice Project is an amazing charity that employs the power of music to bring hope, peace, and forgiveness. It is through the chain of human kindness and our appreciation of the healing global language of music that we can help make a difference for all of those suffering in this conflict. So like they said…Chchcheck it out and please pass is on!
Back